PLG Translations provides quick certified translation service in different languages with criteria for accuracy, speed and efficiency.
According to Notary Law and Decree 79/2007/NĐ-CP, translated text documents which need to be notarized must have the original as well as the translation to submit to the district's judicial department for translator's signature certification and government's notary seal. To save clients' time and money, PLG Translations provides package of quick certified translation service, including quick signature certification and notary seal.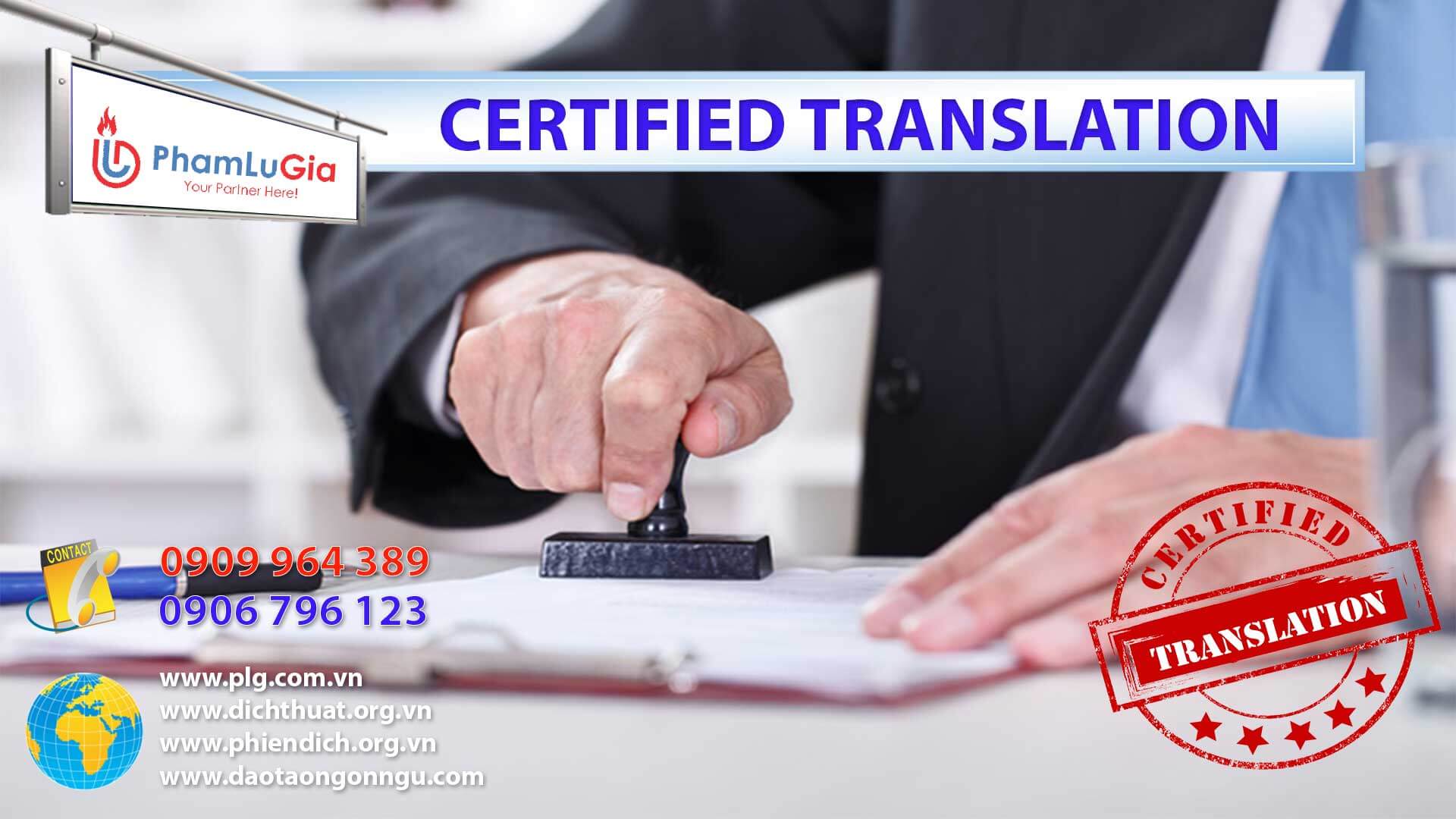 If clients have text documents such as: school performance, degree, diploma, business registration, marriage registration, birth certificate, driver license, divorce certificate, identity card, passport, bidding file, business contract, financial report as well as other legislative documents which need to apply certified translation in an accurate way into English, Chinese, French, Japanese, Korean, German, Russian, Czech, etc. or vice versa, clients must send the original to PLG Translations. We are proud to fulfill all your requirements in the best way at the best price.
Come to PLG Translations, you can save your time and money for an accurate, qualified, easy to use translation which still remains the original's performance.
Our experienced and skillful translators in various fields of work will satisfy you. PLG Translations – YOUR PARTNER HERE!